Laser Therapy at Hoover Spine and Joint Center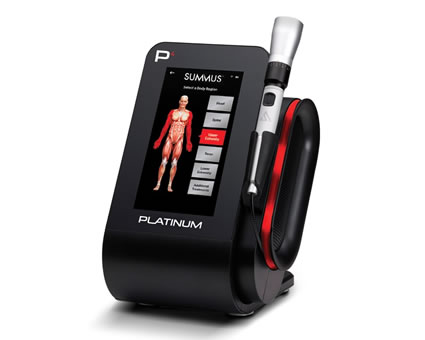 Why Summus?
We chose to offer this laser at our office because it's the deepest penetrating laser on the market. Class 4 is the only laser that has any research to back it up. These lasers have been tried and tested by doctors over the past 20 years. The Summus Class IV Laser uses four wavelengths. The next best in class has two wavelengths. Each wavelength creates a different physiological response within the cells of the targeted tissue. It moves the cells through their natural process 30-50% faster which means we get quicker healing. With laser therapy, we're able to reduce overall treatment protocols and get patients out of pain faster.
If you have any of the following, you could benefit from laser therapy:
Arthritis of the knee
Arthritis of the spine
Degenerative disc disease
Frozen shoulder
Knee pain
Loss of range of motion
Paget's syndrome
Rotator cuff injuries
Sinus conditions
Wounds (e.g., diabetic ulcers)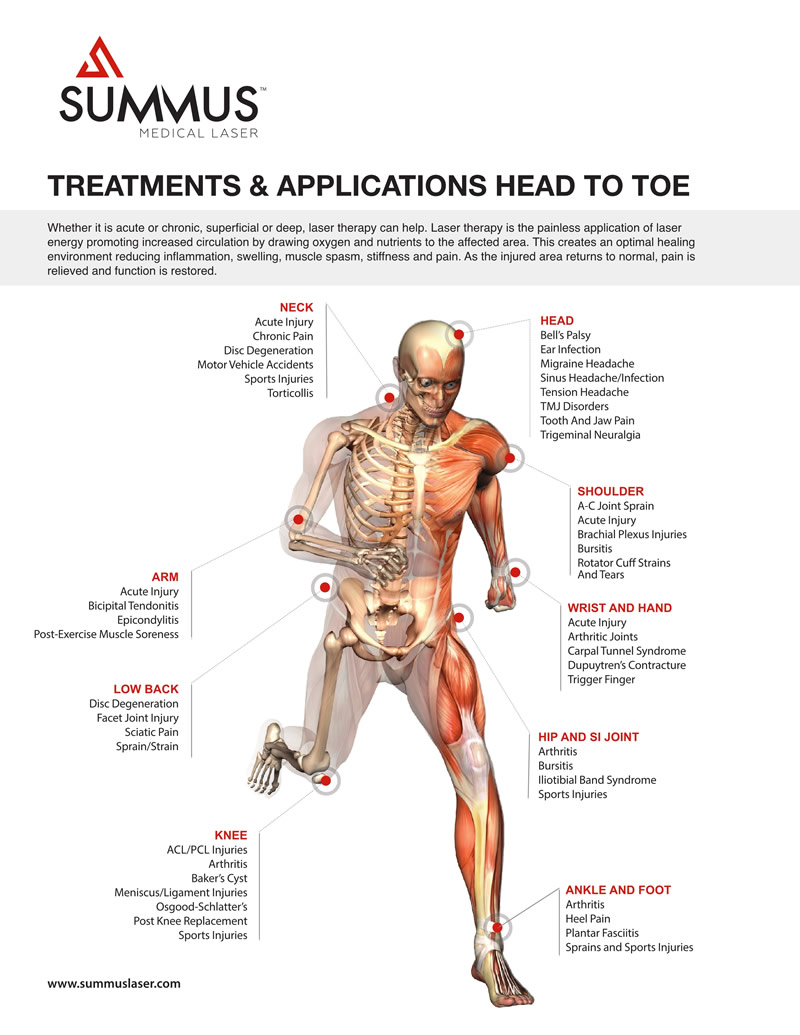 If you come in with a condition such as a back issue we will initially give you laser therapy as part of your treatment plan. We do so because we want to get you to the point where you will feel better and speed up the healing process. We will give you laser therapy according to the protocol of your condition. The Summus Class IV Laser comes with set protocols. If you are getting laser therapy as part of your treatment plan, you'll typically have decompression or electric stim, do exercises we give you, get adjusted and then receive laser treatment. As we value your time, we will try to get you in and out of the office within 30 minutes.
Book an Appointment
Get the relief you need with laser therapy. Contact our Hoover practice today to schedule an appointment! CONTACT US »

Laser Therapy in Hoover AL | (205) 536-7758