Peripheral Neuropathy Care at Hoover Spine and Joint Center
Do you feel like you're standing in a burning fire? Perhaps you have weakness, numbness or pain in the hands and feet. You also likely experience a pins and needles sensation when walking. If you are suffering from any of these symptoms you may have peripheral neuropathy. This condition usually starts in the fingers and toes and works its way up to the limb.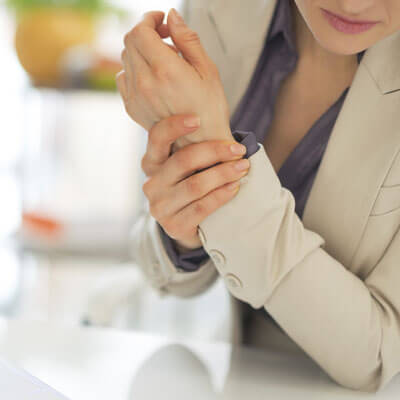 The five causes of peripheral neuropathy are diabetes (accounting for 60% of cases), chemicals (such as chemotherapy, accounting for 30% of cases), HIV, alcoholism, and old age.
We Can Help
Are you fed up trying to get help for your peripheral neuropathy? Perhaps you've been through the wringer, going from doctor to doctor and getting put on medication after medication but not getting results.
At Hoover Spine and Joint Center, we use the Summus Class IV Laser which has gotten patients phenomenal results. Not only is this technology 90% effective in addressing peripheral neuropathy but it allows patients to get off of pain medication which has many side effects.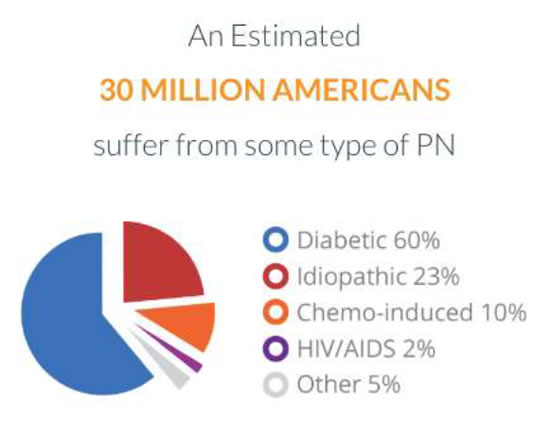 During the one-day onboarding process, we will do an exam and verify that you have neuropathy. Most people have already received a diagnosis. Based on our exam findings we go by a simple protocol. Each finding from the exam gets assigned numbers. These then get added up and findings in certain places require the machine to be set in certain ways.
Then we go through a PowerPoint and explain what you're suffering from and why. This part of your appointment is unique because it's likely that no other medical practitioner has told you that before. Most of the time patients are told that their nerves are dead which is not true.
Peripheral neuropathy is caused by one of two things-either the loss of the microvascularization in the area or dysfunction within the action potential of the nervous transmission due to the physiological mechanisms that make that happen.
Next, we will use the Summus Class IV Laser to address your peripheral neuropathy.
The laser is effective because it creates vascularization and also helps regenerate nerve tissue. The other reason why we use it is it has its own neuropathy protocols. That sets it apart from any other laser as we can treat neuropathy with the Summus Class IV laser.
We have the protocols, and the wavelengths and timing are set. The laser even lets Dr. Smith know when it's time to move to the next body part.
Get Started Today
If you've tried everything for your peripheral neuropathy but haven't gotten results, we invite you to book an appointment for laser therapy at our Hoover clinic.
CONTACT US »

Peripheral Neuropathy Care in Hoover AL | (205) 536-7758