New Patients at Hoover Spine and Joint Center
Before You Arrive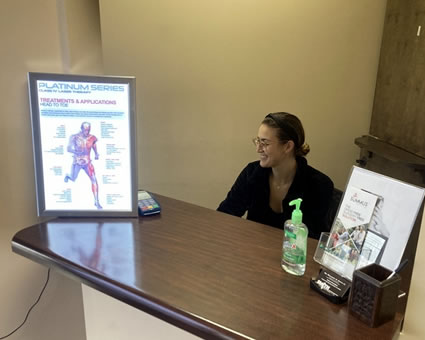 We will text you a link to complete your new patient paperwork through Chirotouch. If you have recent medical records you want to share, please bring those in. These include a recent MRI as it would be helpful to Dr. Smith. We also ask that you bring in your insurance card and driver's license.
Your First Appointment
When you come in for your appointment, you'll be greeted by name and with a friendly hello!
The consultation – We explain everything first. Since chiropractic care involves a series of visits, with each one building on the ones before, it's important that our relationship can go the distance. We've found that one of the best ways to have successful practice member relationships is to explain everything in advance. No surprises!
The purpose of your
consultation with Dr. Smith
is to discuss your goals and decide if chiropractic is right for your condition.
After your consultation, you'll have the following:
A thorough exam
On-site x rays
Your treatment plan then follows
Please allow 30-45 minutes for this appointment.
I have had chronic pain for years. Since I have started with treatment, I have noticed a drastic decrease in my pain level and feel that this will continue to improve with the completion of my treatment.

Since coming here, I have gained more mobility in my neck. I have a long way to go, but I am optimistic that this program will help my migraines and lower back

When I started here I could not even squeeze water out of a rag with my right hand. At the half way mark I can. Still have some discomfort but nothing compared to when I started.

When I came in, I was having severe pain in my shoulder. After adjustments and exercises, I feel better. I no longer have constant headaches.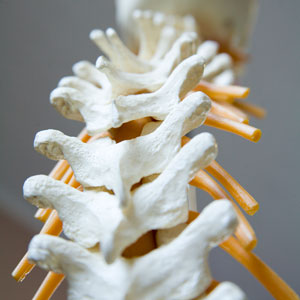 We'll have you come back within 24-48 hours of your first visit to review your X-ray and exam findings. This follow up visit is offered free of charge. Dr. Smith will outline his recommendations for treatment. You'll know how often he wants to see you, what your treatment plan will entail and how long treatment will take.
At this visit, once you agree to begin care, you will receive your first chiropractic adjustment.
If you have insurance coverage, we go over that and show how your insurance is applied to your treatment recommendations. We will let you know if you have any out-of-pocket costs.
Our goal of getting you back to work and back to your life is in motion! On your next visit, you will spend a significantly shorter amount of time in our office. Keeping to your care plan will maintain the momentum in meeting our goals for your health.
Each subsequent visit will build upon the next and keep you going in the right direction. We want nothing more than to get you back to work and back to your life, so your time in our office will not be wasted.
The Value of Ongoing Care
When you've completed your prescribed treatment plan, we encourage to you to sign up for our monthly maintenance plan. Just like you go to the dentist twice a year to keep your teeth healthy, coming in for regular adjustments can keep your spine healthy for a lifetime.
Please contact our Hoover chiropractic office today and let's arrange a time to explore your options!
CONTACT US »

New Patients at Hoover Spine and Joint Center | (205) 536-7758