About Hoover Spine and Joint Center
Below is Dr. Smith's journey of trying to help patients, change their lives and restore vitality in mind, body and soul-one patient at a time.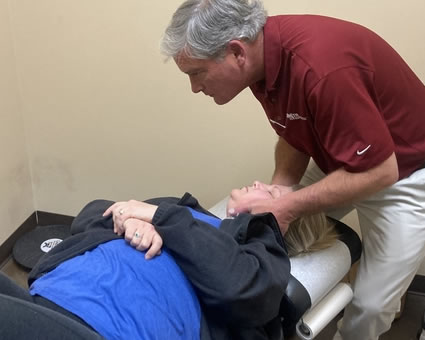 In the beginning, I didn't spend sufficient time with patients going over what I had found to be their problem and what I needed to do to fix it. I believed it was better to get them started on care and see how their world would change. I would prescribe an open treatment plan of six visits then re-exam and then another six visits.
The result that I got was they would come in after 3-5 visits and either decided that they were good enough or my care was not working. Some came back in six months, one year or two years later. They would have the same complaint as I knew they would. The report would always be the same. It got better for a while then the pain came back. The cycle went on 2-3 times per patient over several years, until they just did not come back.
After I reached many of them, I only heard one of two responses: "Your care did not work, and I am just learning to live with it" or worse, "I went to see the surgeon." When I asked how their pain was now it was always worse. In my mind, I thought my care did not work because they did not do what I told them to do.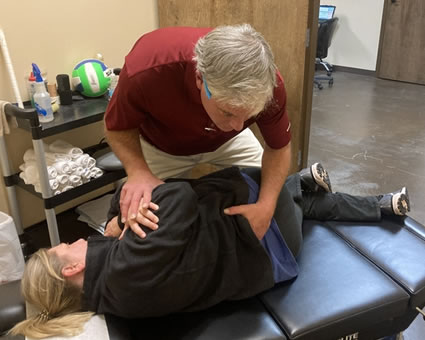 Realizing I Needed to Approach Things Differently
Then I realized that I was thinking this way about hundreds or even thousands of patients. That is when it hit me. It was not that they did not hear me; it was that I did not communicate in a way that motivated them to act. So, I began to dedicate myself to properly educating each patient during their onboarding process.
I went from spending five minutes with them about their problem to two separate appointments. Things started going great and I was finally getting people better. They were able to participate in so many parts of their lives that had been lost. My clinic was buzzing and my passion had reignited, but pretty soon I realized the garden did not have as many roses as I thought.
Patients were still not completing their care. Some were not coming in according to schedule and others were simply not completing their treatment. Once again, I was losing these patients permanently. I finally figured out that I was not getting the result that my patients desired.
Providing Comprehensive Care Plans
I began making my plans to create the premier spine and joint center that's available today. I now develop unique treatment plans for each patient with their life-changing goals in mind. My patients enjoy a diversified treatment set that offers exercise prescriptions, neuromuscular re-education, photomodulation laser therapy, and disc decompression.
MEET DR. BEN SMITH »

Our Philosophy
Our philosophy at Hoover Spine and Joint Center is simple. We want every patient in pain, who seeks our care, to get better as fast as possible and feel like they are our only patient.
Our Mission Statement
To serve our patients by restoring spinal and joint function, bringing harmony to all aspects of their daily lives.
Our Most Successful Patients
We see all kinds of patients at our clinic; however, those that get the best results are those who realize their care will take some time and have the patience to follow through with their care plan to resolution. Following the treatment plan we outline for your care, as closely as possible, increases the success of your recovery.
Everything was successful. I am very happy with treatment and my doctor.

I came in with very bad hip and back pain and with the therapy and exercise program it has helped me with everyday activities and strengthen my lower back,. I highly recommend Dr. Smith

I am going through a process to have better motion range when I first came I was in considerable knee & back pain. My ailments were ongoing for years. Coming here for the last 2 months I have relief. A bit of the pain and stiffness has gone. With time I believe surgery will not be necessary. I'm 81 years old and now can walk. with a cane instead of a walker.

I came in with a really bad condition to the point of not being able to use my left side very well. Now everything is looking better and I have no more pain.

I was in a lot of back, neck & shoulder pain when I came in. I am feeling so much better after adjustments. Dr. Smith is awesome.

Have used chiropractors over the previous twenty years. Smith Chiropractic explained my condition and the care needed to relieve my pain better than anyone has before. I strongly recommend Dr. Smith and his team.

I was having frequent headaches, back pain & neck pain. I have no more pain during the day or at night. i recommend Dr. Smith and rate him 10/10.

I am able to turn my neck now without having to turn my shoulders. I am able to work my whole shift and not have to sit down. I am able to walk long periods of time and my back not hurt.

This is my 12th appointment with Dr. Smith and the pain in my lower back in significantly better! I can make it through my day without pain. I am sleeping through the night and I am so glad I came in and continued my treatment! If you have neck or back pain I would totally recommend Hoover Spine & Joint Center.
Can Chiropractic Help?
The answer is most patients we see get better under our care but some will benefit from care elsewhere. If you are not a candidate for chiropractic or spinal decompression therapy or you are not responding positively in a reasonable amount of time, we will order the proper testing you need at that point. Then, we will refer you to a doctor that you need to see.
Make an Appointment
Discover the difference that our chiropractic care could make in your life. Contact our Hoover chiropractic office to make an appointment.

About Hoover Spine and Joint Center | (205) 536-7758