Hoover Spine and Joint Center Reviews
What Our Hoover Patients Say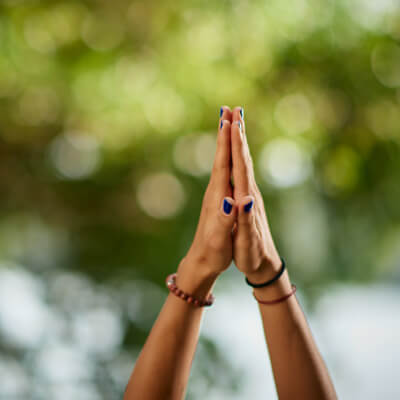 At Hoover Spine and Joint Center we love when patients share with us their feedback and comments after chiropractic care. Please read our patient testimonials below to see what other people have achieved through their tailored treatment plans with us. Share your stories too! Click here to send us your feedback so that we can help to spread the word about the benefits of natural Hoover Spine and Joint Center care. For more information, or to schedule an appointment contact us today.


S Bridges.
After having my first child, I was having pain and stiffness in my middle and lower back. The pain was keeping me from doing my normal routine. (Waking up, working out & daily tasks) I am just two weeks into treatment with Dr. Smith and the pain and stiffness has improved tremendously. I am looking forward to experiencing continued healing and have already gotten back to working out and I can do my daily routine without pain.
J Abraham.
I feel good and much better. They are wonderful people. I am always happy to come to therapy and it's a great place for getting better. I feel confident about chiropractic in here. I recommend them to everyone.
N Lopez.
I met Dr. Smith when my husband came in as a patient. I started coming in almost 2 months ago when my husband started attending again. I was able to feel comfortable since day one, it was like taking off something heavy that I had been carrying. I know the fixing will take time but being in good hands, (which I couldn't be in better hands) with Dr. Smith and his sweet and friendly staff who always smiles and treats us amazing. I am so excited for the outcome.
C West.
Came in with lower back went through all the stages and now my back is less tight. I am more flexible and do more then I have been able to do in 3 years.
F Mottesheard.
Before coming to Dr. Smith I was having severe neck pain with headaches nearly every day. Since starting his program, I have not had a single headache and only one day that my neck was bothering me. But this was during a twelve hour shift at the hospital. I highly recommend Dr. Smith and his staff, thay are great. I feel the laser therapy and adjustments have really helped me.
L Chambless.
Ever since my first adjustment and treatment, I haven't had had any of the pain in my shoulder which is what brought me in here to begin with. I'm so glad I responded to the ad on Facebook.
R Kalina.
Came to Dr. Smith with a chronic back issue stayed for recommended therapy on my shoulder! HA! Of course the back issue was treated, but an aggravating rotator cuff injury was discussed, evaluated and a treatment plan developed to address the problem. Four weeks later I am seeing results and am looking forward to continuing results to hopefully resolve it completely.
S Acoff.
My name is Sonya Acuff I started with Dr. Smith on Jan 24th 2022. When I first came in I couldn't even touch my toes or walk without pain. After just a week with Dr. Smith my pain has decreased and I have gained my mobility back. I am now able to work and play with my kids without having to sit down every 5 mins.
S Charton.
I came in with pain shooting down both legs-sciatica.
I was given exercises to do at home and in the office to strengthen core as well as having spinal adjustments in office. I felt relief after 2 visits and now feeling great.
Staff are very friendly and very helpful. Will recommend to my friends.
R Hill.
As I approach turning 50 this year, I realized a desire to maintain and improve my quality of life. Dr. Smith clearly articulated the long term damage to my spine and mobility if the current issues were not addresses. Through a progressive series of simple but not easy stretches and exercises, I have improved exponentially both in motion and stability. I am very pleased with the progress and recommend these services to anyone wishing to improve spinal health and posture.
J Peoples.
I came in for a quick fix but soon realized that I was past that stage in treatment. After a full exam, I realized I wasn't taking my condition seriously. Doc came up with a 6 months road to recovery that challenges me to take my life back. So Far so good, I am glad to be a patient. Thanks doc keep doing your purpose you're helping us all.
A Naramore.
I continue to improve with my flexibility of my over all cervical region. I currently have no pain after treatment from Dr. Smith and his staff.
R Driggers.
When I started treatment I was in constant pain and unable to do a lot of things I liked to do. Now I am able to do yard work with minimal pain. I am very pleased with my progress.
F Sport.
Still in process but…. After the 1st week I was feeling relief from hip pain to the point I could walk the track at our park again. My blood pressure is coming down. I still have acute pain after working at my weekend job, but treatment helps with it. Really hoping this whole process helps put me on a journey of permanent weight loss( 13 pounds down so far!)
J Webber.
I feel Dr. Smith has helped me tremendously with my pain in my lower back. Hoping as we continue it will get even better. Definitely would refer Dr. Smith to anyone needing treatment.
Y Galdamez.
I came to this place with a lot of pain in my shoulder, neck and hip. I can't sleep some times because the pain but after the second week of treatment. I have been sleeping better and not having that unpleasant shoulder and neck pain.
V Hackett.
My name is Valeria Hackett, and I was experiencing pain and tightness in my left hip. I have never seen a chiropractor and really was a little skeptical on seeing one, but heard good things on Dr. Smith . I have been seeing him for 3 weeks now and he gave me a plan of action to begin with. I am having less pain and feel a lot better. Excited about feeling less pain and better movement in my hip!
T Massey.
I've had neck pain for the last few years, been to other chiropractic offices with no results. Dr. Smith put a plan in place and the results are coming-pain has been reduced-headaches haven't been back
C King
I injured my shoulders lifting weights. I came in to see Dr. Smith and I went from having limited mobility and intense pain to no pain with the ability to return to all my normal activities with no issues. He also gave me stretching techniques to prevent any future injuries.
T Lopez.
A couple of weeks ago I came to visit Dr. Smith because my knee was bothering me with pain making me stop working and annoying my active life. I saw his page on Facebook and decided to try to see if he could help me to feel better and do all my activities again. I know it takes time to fix the problem and I feel more comfortable with my much better with my decision because I feel myself improving and I real appreciate how they are taking care of me.
L Zuleta.
I came in with lower back pain and my left knee in pain. Right now my lower back pain has reduced and my knee pain has disappeared. I'm able to go up and down stairs without any issue. Getting off the bed (without pain) has become a regular and normal experience instead of the painful and slow motion movement.
E Pardo.
When I started coming to see Dr. Smith, I was in a lot of pain probably a negative 2 out of 10 but now I feel a lot better. A strong 7 out of 10. I am able to pick up my baby boy and hold him in my hands for a little longer. Thanks Dr. Smith
L Mahan.
When I first began treatment I was unable to turn my neck to left. After the first visit I could turn my neck. My back no longer has a burning sensation or unbearable pain. Dr. Smith has a fabulous staff. It is more like hanging out than being at the doctor's office and Britney laughs at my jokes.
A Washington.
Over the last several years, I experienced neck soreness. Although it did not prevent me me from my workout regiment, I want some relief other than massages. After a relatively short period of time with Dr. Smith, I feel 4 times better in those areas that I was experiencing the most discomfort plus I sleep better. I definitely recommend Dr. Smith if you are experiencing neck discomfort and soreness.
A Almuradi.
I came here to do a check on my back because I had back pain in my lower back. Dr. Smith gave me a plan and explained to me what was wrong. After my second week, I felt the difference and so far so good. Today is my 1st re-exam and I am excited to see the different and final story will be when I finish all my care.
Hannah C.
In just a few short months I have had almost complete elimination of sciatic & lower back pain. I have significantly improved range of motion & my sleep patterns have improved tremendously. Prior to start of care, I would wake over 5 times/night in pain (shoulder-between shoulder blades) & lower back/leg pain. Now, I rarely if ever wake up due to pain. I'm very satisfied with my decision to start care w/ Dr. Smith.
Jacob C.
When I first started my care package I was dealing with a lot of pain in my back. It effected me at work, at home and at the gym. Since starting the package I've completely stopped using pain/inflammatory medicine, lost 43lbs, and all around feel great. I had been reluctant to do a plan and only pop in when I was in pain but this has been one of the best decisions I've made ever.
Bonita F.
I am so grateful and pleased with the care that I have received from Dr. Smith. Dr. Smith has given me the relief of the chronic back pain that I have experienced for years. I am now able to stand, work and work in my yard longer than I have been able to in years. I know with regular visits he will get me to where my quality of life will be even better.
Tammy H.
Since starting my program, I am able to sleep better. I have been able to start exercising again without pain and lingering problems. I highly recommend Dr. Smith!
Hannah C.
4 weeks ago I began experiencing lower back, leg & shoulder pain. I also had significant periods of time with sciatic pain. My sleep has improved and the sciatic pain has subsided since I began seeing Dr. Smith!
Robert L.
In the few weeks I have been coming here I have noticed more flexibility in my back AND less pain. I have a long way to go but so far it has helped!
Kelli L.
The things I've noticed ever since I came back here was I don't have much hip pain anymore. My neck feels realigned. I'm sleeping much better and my posture has changed in the way I sit. Dr Smith has helped me tremendously with the misalignment in my spine and I thank him for that.
Mary M.
I went from having almost unbearable hip pain to having little to none. Standing was very painful and walking was uncomfortable but now I am able to stand, walk and work my normal 8-hour shifts again! I can actually sit in a recliner or a desk chair again pain-free. I am thankful for everything Dr. Smith has done for me.
Gerald D.
I began chiropractic treatment without knowing I had been suffering from bulging lower back discs. Within a short amount of time in my care plan, I no longer experienced the level of pain that I had at my initial visit. I also have dramatically improved my range of motion that was hindered due to this issue.
Sarah C.
I can complete my day and play with the kids after work with NO pain or discomfort! I feel like I have more energy and have even been able to take extra clients on without fear of being immobile at night. Thank you for that!

Hoover Spine and Joint Center Reviews | (205) 536-7758