Spine & Joint Rehabilitation Program in Hoover
At
Hoover Spine and Joint Center
, we provide effective solutions to help you get out of pain, heal from your injuries and return to your activities of daily living (ADLs) and all that you love in life.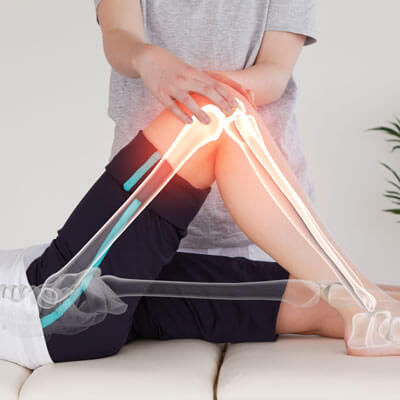 If you have a joint complex injury, there are six components that must be corrected for the body to properly heal the injury. They are
Range of motion
Structural integrity or flexibility
Muscle stabilization
Proprioception
Strengthening
Correction of ADLs
While spinal and extremity manipulation will address some of these, as will laser and decompression therapy, none will complete the job. To fully correct these issues, Hoover Spine and Joint Center uses specifically designed exercise and neuromuscular re-education activities, in addition to the aforementioned services.
3 Phases of Rehab Care
The following phases collectively make up active care treatment, with the goal of reaching spinal or joint stabilization (pre-injury condition).
In this phase, the goal is to re-establish range of motion and flexibility. We use set exercises for the range of motion, and proprioceptive neuromuscular facilitation stretches for flexibility.
The objective of this next phase is to stabilize or create balance in the muscle supporting the joint or spine. Here we utilize a series of predesigned isometric/isotonic and eccentric/concentric exercises. We also focus on the proprioception ability of the joint/spine. This is accomplished with activities centered around balance and coordination across the trunk and with an open kinetic chain.
In this phase, we begin to strengthen the muscle around the injured area with exercises and correct the activities of daily living centered around the problem area with specifically designed activities. The doctor determines duration and frequency of each phase based on length of time from injury, amount of damage sustained, and function limitations present upon exam.
Why Offer In-House Exercises?
We do all our exercises in house for two reasons. Number one, research clearly shows that patients will not do exercises at home. And number two, if you give 20 patients the same exercise, you'll get 20 different versions!
At our practice, you will be given instruction and supervision to ensure you're doing your exercises correctly. Then when you're done with your phase, you take those exercises with you.
FAQ
Do you recommend patients prepare in any way?
Make sure you wear appropriate clothing that allows you to move easily.
While the exercises are very simple, they are challenging and designed to do exactly what the purpose of that phase is. But they are also designed to be done at home (when you're finished with your exercises here) with minimal equipment requirements).
Does insurance cover this service?
Most insurances cover it.
Videos
Book an Appointment
Contact us today to schedule an appointment!
CONTACT US »

Spine & Joint Rehabilitation Program in Hoover AL | (205) 536-7758